Important: Erasmus Mundus Scholarships are not available for the 2024-2026 cohort as the funding of Europubhealth+ by the Erasmus+ programme is coming to an end. We invite applicants to join the Programme with an alternative source of funding. 
You will find below a list of resources that can be useful in your search for funding. Candidates are also strongly encouraged to look for scholarships or loan opportunities according to their personal situation (country of origin, country of residence, planned pathway in the Europubhealth+ programme, etc.).
Please note that some scholarships are only available for a few nationalities, or countries. Pay attention to the conditions and deadlines of each opportunity.
Applicants must be aware that the Europubhealth+ coordination team is not responsible for these scholarships. Applicants should carry out all procedures by themselves.
Fee waiver
This year, a financial support scheme will be available for some students. The selected students may be offered a fee waiver, up to 50% of the tuition fees. The decision criteria will be based on the excellence and the financial situation of the applicant.
Please note that fee-waivers are available for applications submitted before the 27th of March 2024.
You may apply for the fee waiver through the dedicated section of the application form.
ERASMUS+ mobility grant for Year 2
Europubhealth+ students may apply for an Erasmus+ mobility grant to support the costs of their second academic year in the programme. The Erasmus+ grant is not means-tested and is open to students of all nationalities. The Erasmus+ grant (around 200-300€ per month depending on the destination country) is only intended to assist students with additional costs incurred during the second year of study. It is not enough to cover all expenses and should not be relied on for essential living costs such as food and rent.
Please note that due to the withdrawal of the United Kingdom from the European Union, the Erasmus+ mobility grant is no longer available for students who start the programme at the University of Sheffield.
You may find more information on the European Agency website.
International Scholarship browsers
You can find below a list of scholarship browsers to help you in your search of funding sources.
Scholarships offered in the different host universities
Scholarships offered by countries/ regions of origin
North American applicants (USA)
 South American applicants
African applicants
European Applicants
Asian Applicants
Other
Advice from students and the Europubhealth+ Programme
40% of our students are non-Erasmus Mundus scholarship holders and have an alternative source of funding. Sources can be governmental loans, or national grants from your home or host country.
---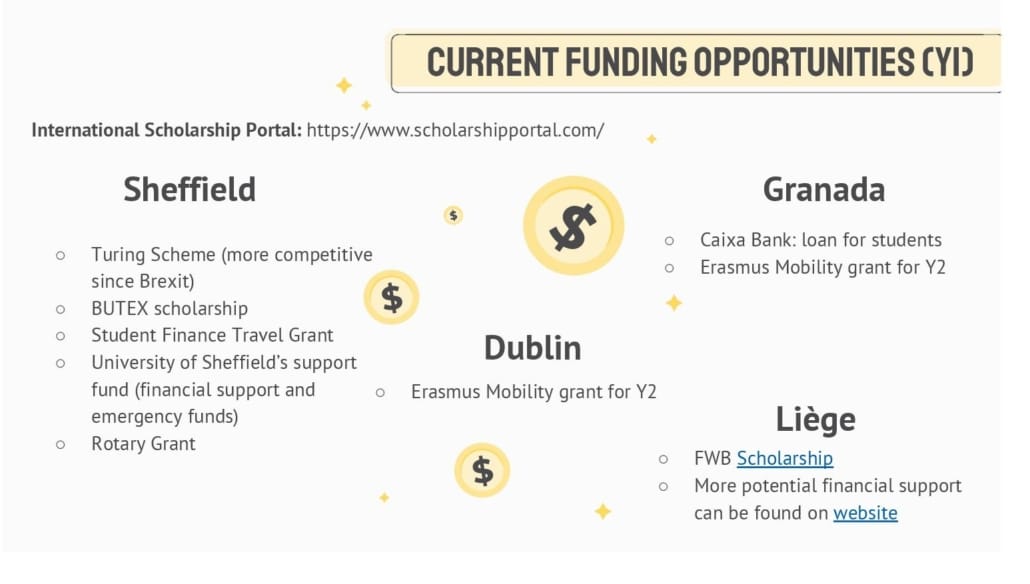 Source: EPHSA
---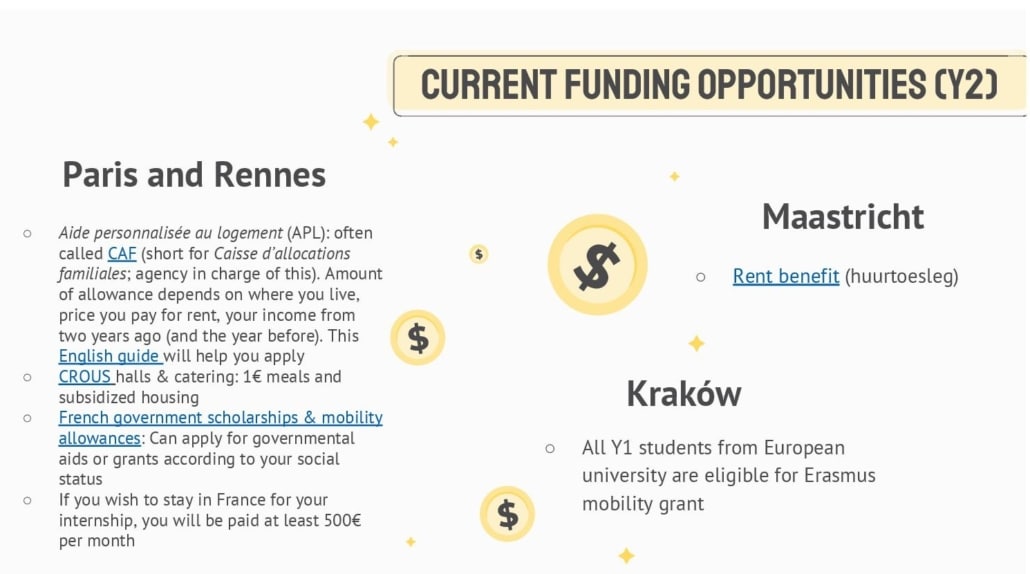 Source: EPHSA
---
---